About us
Kodiak is founded on over 20 years' experience in the truck equipment industry. We are driven to excellence and stand behind our tagline: The Piedmont's premier commercial upfitter.
We pride ourselves in meeting the customer where they are, and taking time to find the best solution for you and your business.  One of the most effective ways to accomplish this is to make van interiors/exteriors and pick-up truck accessories our focus.
Our Service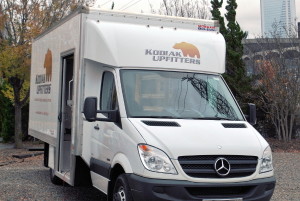 From our custom design shop to mobile installations, Kodiak Upfitters operates with your business in mind!